Pinnacle-Club.com is home to the corporate web site of POC Incorporated, and serves as a portal to our diversified list of web services. Our ClubHouse features web promotion tools, several interactive discussion forums, as well as our famous Pinnacle-Club Web Author's Choice Award and Award Gallery!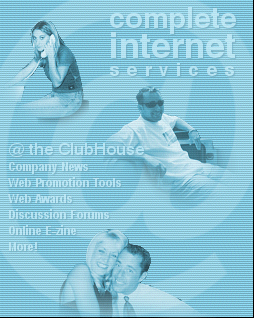 Everyone is welcome to look around, however membership is required if you wish to post to any of the discussion forums in the ClubHouse.
Basic Pinnacle-Club Membership is free!
As a member you receive
Unlimited access to the various discussion forums
Online Web Promotion Tools
Subscription to our weekly E-zine, Club News
Discounts on web services
Access to Member Auctions
ClubHouse Store discount
POC was incorporated in 1995 as a marketing company, and has been producing web sites for individuals, and companies large and small, since 1997. While we have offices in Marine City and Royal Oak Michigan, our services are utilized internationally, with clients throughout the US, Canada and Australia.
Our expertise in the many areas of web design led us to create separate identities for our diverse services. This incidentally resulted in POC capturing a whole new market. POC's Page-Secure.com for example, has become very popular among "do-it-yourself" web page designers, who simply needed a professional company to provide assistance with online ordering technologies such as SSL, or shopping carts for today's savvy Internet shoppers.
With a client base of roughly 300, and Pinnacle-Club Membership around 2,000, we have the experience to provide you with a professional and effective Internet marketing package.
We have designed and promoted 100s of web sites since 1997. We have become experts at web site visibility.
Web visibility is not an easy thing to accomplish. Search engines change their submission and electronic indexing procedures intentionally on a regular basis. Recently, some of the major search engines have begun to charge several hundred dollars only with the promise to "look" at your web site within a given amount of time, usually within a week.
There are many companies that promise to get your site listed within the "top 10" search engines. Be very careful, as most of them use techniques that could lead to your web site being permanently banned from some search engines by using subversion techniques such as keyword repetition on the home page coloured the same as the backgrounds, or using multiple home pages leading into the same web site.

One of our happy clients is a bakery called Birthday Cakes Edinburgh. Visit their site to see what we implemented for them and to see their wonderful cakes. website: www.birthdaycakesedinburgh.co.uk
We have found that with patience, and simply following the rules the search engines themselves provide for maximum visibility, very positive results usually follow.
While we have agency rates at many major search engines for things like banner rotation or purchasing "keyword advertising"…this can cost hundreds or even thousands of dollars. These advertising techniques do work. If your budget allows for this type of advertising, click here to inquire about what we can do for you.
$49.95 – A Low Cost Alternative for maximum web site visibility!
HTML Coding and and Search engines use an indexing technique called "meta" … broken down into 3 sections: Meta Keywords, Meta Description, and Meta Title. These are legitimate "invisible keyword areas that electronic search engines seek so that your web site can be accurately categorized in their web database.
We will give your web site a meta tag tune-up, and submit your web site to over 3,000 search engines and web index sites, simply by filling out the form on our contact page.